Seneca Home Inspection
Seneca Home Inspection
At Carolina Inspection Associates, our team is looking forward to assisting you to move into your newly purchased property with a Seneca home inspection!
Buying a brand new property is a huge moment. Please let our team at Carolina Inspection Associates help you concentrate on getting your family organized for the new home. We will take the anxiety out of your new home with a rigorous Seneca, SC home inspection!
Seneca, SC Home Inspection Services
At Carolina Inspection Associates, our Seneca, SC home inspections are delivered by qualified experts. This is what our team will keep an eye out for:
Residential Window And Door Inspection Services
• Residential doors: We confirm that the exterior doors shut and lock successfully
• Household windows: Our professionals make certain that the rubber seals act correctly
• Garage door and sensors: We test the garage door and confirm that the laser sensor operates successfully
Basement, Crawlspace, and Foundation Inspection Services
• Basements and crawl spaces: Our home inspection pros inspect any signs of wooden framework contacting with earth.
• Water leak: Our home inspection professionals review all evidence of present water penetration.
• Slab and foundation: Our professionals test any evidence of wooden framework in touch of foundation shifting, like signs of sheetrock cracks, brick cracks, out-of-true door frames, and uneven floors.
• Framing wood: Our home inspection pros identify any destruction of or penetration of frame wood that may anticipate a structural integrity problem.
Plumbing System Inspection
• Water supply controls: We document that the water main supply shutoff is functioning properly
• Water heating system: Our professionals view the venting, energy source, and temperature-pressure relief valves (TPRs)
• Interior water supply: Our home inspection pros review all faucets and toilets
• Drain testing: Our home inspection professionals view tubs, showers, and sinks for drainage acting effectively 
• Sump pumps: We look over bilge pumps that are accessible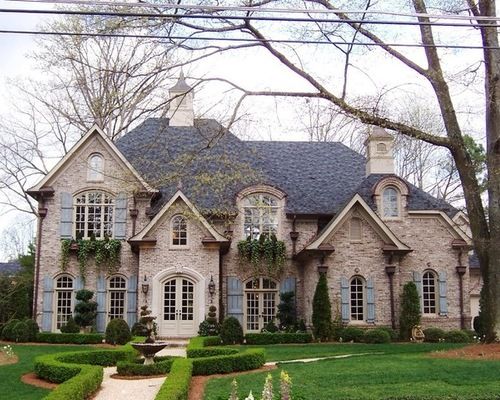 Seneca House Siding and Roofing Inspection
• External walls: We inspect that the external walls and other wall covers are in good condition
• Roof trim: We check that the fascia, soffit, and eaves are in good shape
• Roof sealant: Our professionals inspect that seams in the roofing have an airtight seal
• Pavement and concrete: Our home inspection professionals check walkways, driveways, and paths
• Property drainage: Our professionals check property grading, surface rain flow, and plant life to record any potential water leak problems.
Seneca HVAC System Inspection
• Heating system: Our home inspection professionals test the heating systems with thermal imaging. This ensures that the temperatures produced from the registers are adequate and correct.
• Air conditioning system: We look over the air conditioner, to inspect the controls act effectively. We also test the air with our thermal imaging technology. 
• Features check: We make sure that your heating and air conditioning systems work as they should, using normal controls.
Electrical System Inspection
• Electrical utility meter check: We confirm that your electrical metering and base are working correctly.
• Safety inspection: Our professionals ensure that the electric service is grounded and linked efficiently.
• Protection devices: Our professionals verify that your circuit breakers and fuses are operating correctly.
• Power switches & electrical receptacles: Our professionals look over a number of switches and fixtures, plus safety switches.

Why Pick Carolina Inspection Associates for Seneca Home Inspections
Once you partner with our team of Seneca, SC home inspection technicians, you can rely on us to offer quality house inspections on a tight timeline.
To get our Seneca home inspectors for your home services, call us today at (864) 334-6922
How long do home inspections take?
An inspection of a typical house takes two to three hours; inspections for larger homes with more square footage or, for example, with two or three HVAC systems will take longer and cost more. A home inspector may be able to inspect a small condo or mobile home in less time. A home inspection may cost more or less, depending on the square footage of the home and the items that must be covered in the inspection.
How to make the most of a home inspection?
As a potential buyer, a home inspection is your authoritative proof of property problems. Most home purchase agreements are contingent upon the results of a home inspection, including a pest inspection. Armed with knowledge from your home inspection report, you may be able to either insist that the seller fix or repair certain issues before closing, renegotiate the price to reflect future repairs, or walk away without losing your earnest money.
Be aware that not all items on an inspection report are mandatory fixes or should be a cause to walk away from a deal. A home inspector may include cosmetic items, or note that something will cost money to repair in the future. For example, the inspector may note that the house will need a new roof at some point. That information helps you be an informed buyer, but it doesn't necessarily mean you shouldn't buy the house.
Although a home inspection costs money now, it can potentially save you far more, perhaps even tens of thousands of dollars. It's better to know about termite problems, radon issues, or other problems before you buy a new home or condo than to be surprised by the cost to repair them further down the road.
Seneca is a city in Oconee County, South Carolina, United States. The population was 8,102 at the 2010 census. It is the principal city of the Seneca Micropolitan Statistical Area (population 74,273 at the 2010 census), an (MSA) that includes all of Oconee County, and that is included within the greater Greenville–Spartanburg–Anderson, South Carolina Combined Statistical Area (population 1,266,995 at the 2010 census). Seneca was named for the nearby Cherokee town of Isunigu, which English colonists knew as "Seneca Town".