Greenville Roof
Greenville Roof Inspection
Having the roof of a home inspected prior to proceeding with the purchase of it should be one of the many areas to have looked at on your inspection checklist. With a trusted home inspector in Greenville, this can be done in a timely fashion without adding too much additional time to the closing process. There are a variety of items inspectors look at when performing a roof inspection:
The condition of the roofing materials (shingles, adhesive, under-layers, etc.)
Chimney damage
Broken gutters or excess water not draining properly
The edges of the shingles may be curled or have a cup-like appearance
The shingles are cracking
There may be bald patches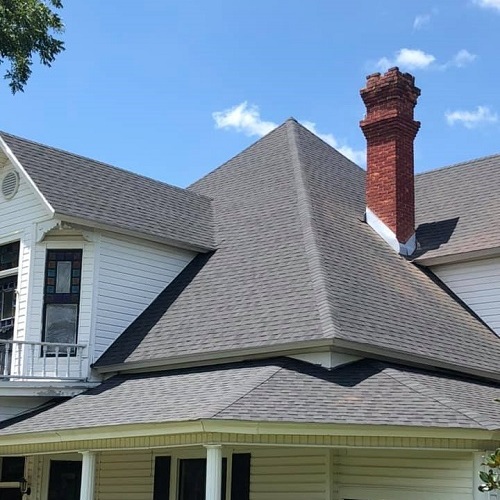 Another common problem with aging roofs is moss. The porous plant absorbs rain and causes the shingles to pull apart and crack, leading to damage to the area beneath it and potential for mold which requires further remediation.
Another key factor in determining if you need to replace your roof is the age of that roof. This isn't a warning sign you can see at times, but it's worth keeping in mind. Roofs that are at least 20 years old may benefit from replacement with higher quality materials. Typical asphalt shingles last about that long, according to the National Association of Home Builders.
Other materials may last longer, however. Slate, copper and clay/concrete roofs can last over 50 years and wood shake roofs can last around 30, for instance. So, depending on what material you have on your roof and the last time it was replaced, it could just be time so that you avoid leaks down the road.