Spartanburg Home
Spartanburg Home Inspection
Welcome to Spartanburg, SC! We understand that you are excited to find your new home, and probably somewhat nervous as well. As home inspectors in Spartanburg, we consider it our job to make sure you are getting into an ideal home, not one that is going to cause you headaches after moving your entire life into it. A home inspection is not only a precautionary measure to secure the seller, but a way for the buyer to become aware of what is beyond the exterior of the home, and all its troubled areas.
A Spartanburg home inspector is knowledgeable on virtually anything home related, whether it be HVAC inspection, mold inspection and testing, radon testing, water testing, and more. So you can get settled in, we answered a few of the most common questions regarding home inspections:
How Much Does A Home Inspection Cost?
The U.S. Department of Housing and Urban Development, a typical home inspection costs $300 to $500. It is believed by many that this is a must when looking to purchase a home, and the reason why many realtors recommend and refer to a home inspector. Home inspections are an important step in the home-buying process. As a buyer, your lender may not require you to get a third-party inspection in order to qualify for a loan. But most real estate agents recommend you get an inspection, for your own protection. You may be required to pay the home inspection fee at the time of service, or it may be included in your closing costs
How long do home inspections take?
An inspection of a typical house takes two to three hours; inspections for larger homes with more square footage or, for example, with two or three HVAC systems will take longer and cost more. A home inspector may be able to inspect a small condo or mobile home in less time. A home inspection may cost more or less, depending on the square footage of the home and the items that must be covered in the inspection.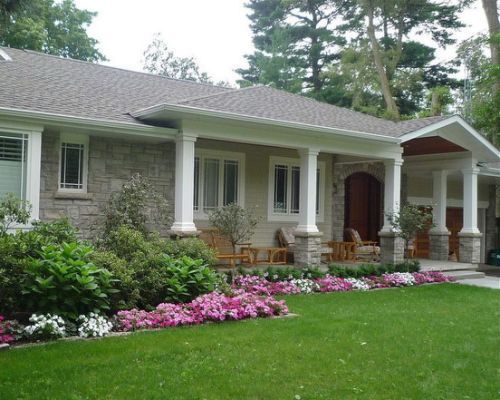 How to make the most of a home inspection?
As a potential buyer, a home inspection is your authoritative proof of property problems. Most home purchase agreements are contingent upon the results of a home inspection, including a pest inspection. Armed with knowledge from your home inspection report, you may be able to either insist that the seller fix or repair certain issues before closing, renegotiate the price to reflect future repairs, or walk away without losing your earnest money.
Be aware that not all items on an inspection report are mandatory fixes or should be a cause to walk away from a deal. A home inspector may include cosmetic items, or note that something will cost money to repair in the future. For example, the inspector may note that the house will need a new roof at some point. That information helps you be an informed buyer, but it doesn't necessarily mean you shouldn't buy the house.
Spartanburg, South Carolina
Spartanburg is a great place to live outside of Greenville County. Incorporated in 1831, it became known as the "Hub City" ad railroad lines ran through the town forming the shape of a wheel hub. Nowadays the town is referred to as "Sparkle City" because of a popular late 1950's band named The Sparkletones.
Offering a downtown and only an hour away from well recognized Asheville, North Carolina, Spartanburg has drawn equal attention from out of town people and local residents. When searching for a new home in the area, having a trusted home inspector in Spartanburg can make sure that you are making the right choice getting into your new home. Speak to the team at Carolina Inspection Associates for your next home purchase.
Spartanburg Local Resources