Clemson Mold
Mold Testing In Clemson, SC
At Carolina Inspection Associates, we provide mold testing In Easley SC, crawlspace encapsulation, and other indoor air quality services in the Clemson and greater Greenville, SC area. We work hard to address mold issues of every size for homeowners and businesses in Easley,  Greenville, Anderson, Greer, and all surrounding areas.
We offer home mold testing in Clemson, SC
Do you have health problems that might be related to mold exposure? Contact Carolina Inspection Associates, the state-certified mold company near Clemson, South Carolina, for an expertly done test that will tell you about the quality of air in your home. Have peace of mind by knowing what's in your home and what to do next. 

Mold can be found in almost every home. Ones with leaking pipes, plumbing or air conditioning vents predominantly. By the time you see visible evidence of mold growth, other damage has likely been done.The only way to know for sure is by getting a mold test done in your home. It can help determine the extent of the mold present and we will get you in touch with the correct resource to treat it. A mold inspection will let you know where mold may be growing in your home. Schedule a mold test today at (864) 334-6922.
What are some of the most common mistakes homeowners make when it comes to mold
For home owners who are dealing with mold issues, it is important to keep a few things in mind. Mold that grows on surfaces can be removed, but not treated. When treating mold, removals and kills must be considered. Painting over moldy walls or coating moldy areas with varnish will do nothing to kill the mold lurking below the surface of your paint job or varnish. 
Mistakes Homeowners Make Trying to Treat Mold:
Using Bleach – this will make mold go deeper into the service causing more severe issues down the road 
Painting over mold – this does nothing to destroy the mold. This can be more appealing to the eye, yet no issue is really solved.
Ignoring mold – thinking mold will go away on its own is wrong. Mold is a living organism that feeds off of the material it is growing on.
What is the best way to prevent mold?
Although mold can develop anywhere there is plenty of humidity and moisture, mold can normally be prevented by using the right home maintenance procedures, such as ventilating bathrooms, keeping your house well-ventilated, and using dehumidifiers when it is especially humid.
If there is evidence of hidden water damage or deterioration such as rotted wood, then Carolina Inspection Associates may recommend further evaluation such as destructive testing which involves removing and testing small sections of building materials.
Molds inhabit moist environments and can release toxic spores into the air that can result in allergic reactions and lung infections. To prevent the growth of mold, homeowners should open windows to allow a steady stream of air to circulate through the room. Humidity levels can be lowered by using an air conditioner, dehumidifier or by allowing hot air to enter a house using an air heater. Areas that are likely to become damp, such as basements or areas near appliances or plumbing pipes should also be monitored especially during extreme weather changes or flooding incidents.
If you want a mold inspection in Clemson, SC call Carolina Inspection Associates!  
What Is A Mold Inspection?
A mold inspection is a process to discover the presence of mold in your property. As moisture can be held in hidden corners and cavities, it can be hard to detect microorganisms by merely observing the visible areas. A qualified inspector uses a sensitive tool to detect the existence of mold and its types.
A mold inspection is performed by trained individuals to inspect a home or office for visible mold using methods such as air sampling, surface sampling, and bulk sampling. Inspections provide an assessment of the severity and extent of mold exposure, which can be caused by water intrusion, excessive moisture buildup, or other factors in indoor areas where water damage has occurred.
Then it is up to you – the property owner- what steps you take next (if any). A professional mold inspection can help ensure that no mold exists in your structure and let you know what, if any, steps you need to take to protect your family and property.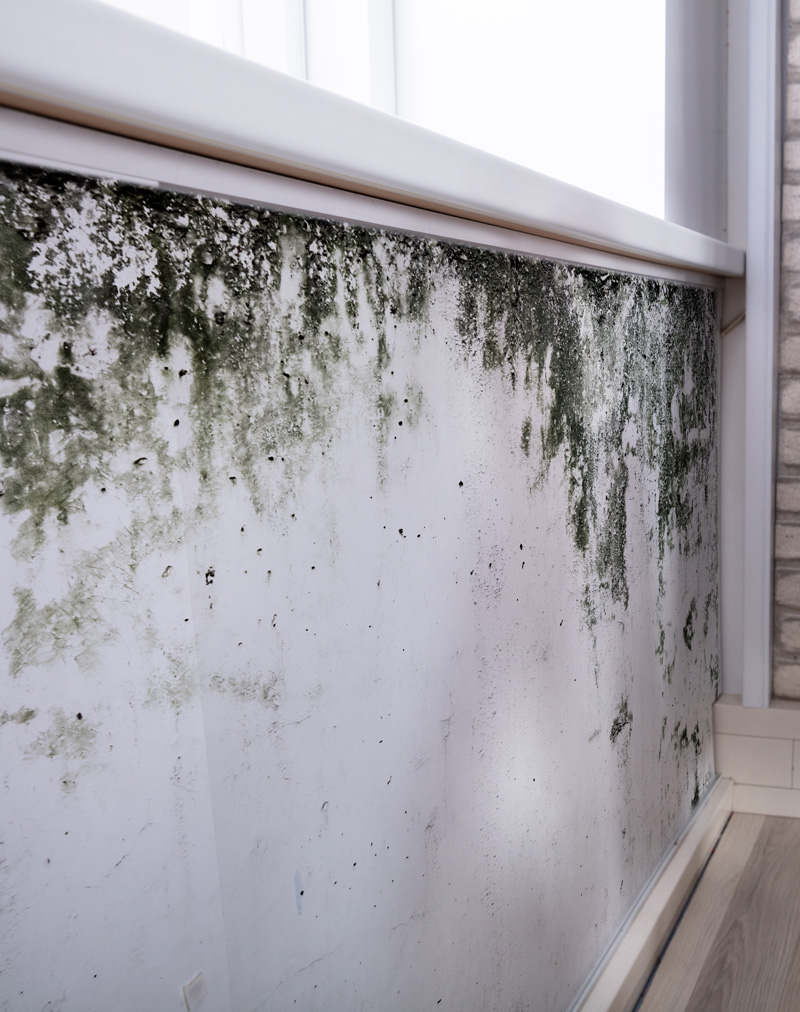 What Should I Do If I Believe I Have Mold In My Home?
You should always consider hiring a mold inspection company in Clemson, SC if you suspect that your home or office has mold. Sometimes the smell of mold can be hidden by other smells such as food cooking or soaps and cleaning products which are more detectable than the smell of fungal growth.  If you have a large mold problem, it can be detected by your sense of smell but smaller infestations may not be as easy to detect.
Your health and the health of your family is of the utmost importance. If you are concerned about mold in your home, we recommend that you contact a skilled mold testing company near you.
What is your motivation for calling a Clemson mold testing company? If you are worried about the health of yourself or a family member and suspect that there may be a problem with airborne mold toxins, it is best to have an expert like Carolina Inspection Associates to inspect the property for harmful conditions.
Why Should You Hire Carolina Inspection Associates In Clemson, SC?
Carolina Inspection Associates will make your indoor environment a lot more habitable. That's because we are passionate about the importance of air quality and knows that mold, mildew, asbestos, lead are just some contaminants we can remove from homes or workplaces to improve their health!
Qualifications
Years of Experience 

Locally Owned & Operated 

Licensed 

Insured