PickensMold
Pickens Mold Testing
At Carolina Inspection Associates, we provide mold testing In Pickens SC, crawlspace encapsulation, and other indoor air quality services in the Pickens and greater Greenville, SC area. We work hard to address mold issues of every size for homeowners and businesses in Easley,  Greenville, Anderson, Greer, and all surrounding areas.
Why do you need Mold Testing?
Mold growth is a common problem, a leak or water intrusion can easily result in a mold issue. Mold can be the cause of numerous respiratory ailments, as well as cause extensive property damage. Some individuals may not even be aware of any water damage, but suspect mold growth due to the musty odor that mold gives off. If you have recently experienced any form of water damage or suspect mold, you need to have mold testing and mold inspection completed by a professional testing group like Carolina Inspection Associates as a first step to determine if remediation and removal is necessary.
Carolina Inspection Associate's stringent standards allow only experts in the field of mold testing. Our team provides mold testing and mold inspection for thousands of residential, governmental, educational, and commercial clients who agree that we offer dependability that you can count on. We provide mold testing and mold inspection services to Easley, South Carolina, as well as many other cities across the Upstate.
Who Performs Mold Inspection Services The Best In Pickens, SC?
Mold inspections in Pickens, SC are conducted by a mold inspector to evaluate whether or not there is any mold present. All homes and buildings have some mold somewhere. The mold inspection aims to identify the location of mold, where it is located, and how much is present. A good Pickens, SC mold inspector will conduct an initial visual inspection as well as use various tests for identifying airborne spores that can indicate a hidden problem with mold. There are some obvious places to check for mold such as under sinks, around bathtubs, in attics, in basements, and crawlspaces.
The key element of a good mold inspection is to locate the source of moisture that is creating a conducive environment for mold growth. A visual inspection will identify if there is water damage or other conditions that can lead to moisture leaks. Another aspect of a mold inspection is that it will identify if there are any visible mold colonies or growth and this would also include any health effects.
If there is evidence of hidden water damage or deterioration such as rotted wood, then Carolina Inspection Associates may recommend further evaluation such as destructive testing which involves removing and testing small sections of building materials.
Sounds scary? It is not really. A good mold inspector will direct the homeowner throughout this process so there are no surprises. A professional mold inspection and a well-informed consumer provides peace-of-mind for the home or business owner.
If you want a mold inspection in Pickens, SC call Carolina Inspection Associates!  
What Is A Mold Inspection?
Mold inspection is the process of inspecting a building for mold growth to make sure that no mold is present. This will help ensure the safety of occupants, and protect against potential health risks such as allergic reactions, infections, and exposure to chemicals or fumes from toxic molds.
Mold inspection is an important part of property maintenance. Mold inspections are commonly conducted on larger structures such as houses, apartments, schools and office buildings. Because mold can grow almost anywhere in a home (dark spots or hidden corners), the most common way to find it is through visual inspection using equipment like cameras and and flashlights and moisture meters.  In order to properly inspect a building for mold, the inspector will take samples from suspected areas and use laboratory analysis to determine if they are toxic.
Then it is up to you – the property owner- what steps you take next (if any). A professional mold inspection can help ensure that no mold exists in your structure and let you know what, if any, steps you need to take to protect your family and property.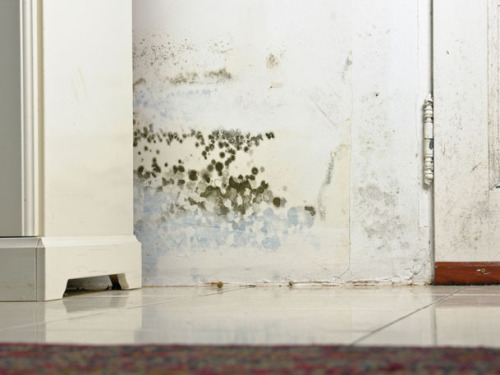 When Should I Consider Hiring A Professional Mold Inspection Company In Pickens, SC?
You should always consider hiring a mold inspection company in Pickens, SC if you suspect that your home or office has mold. Sometimes the smell of mold can be hidden by other smells such as food cooking or soaps and cleaning products which are more detectable than the smell of fungal growth.  If you have a large mold problem, it can be detected by your sense of smell but smaller infestations may not be as easy to detect.
To solve this dilemma, many people will contact a mold inspection company in Pickens, SC to come out and sample their living quarters for mold. In some cases they may end up being over cautious or needlessly worried about the presence of mold when there is really no problem. There are instances where homeowners have found that they had more mold than what was initially thought.
What is your motivation for calling a mold inspection company in Pickens, SC? If you are worried about the health of yourself or a family member and suspect that there may be a problem with airborne mold toxins, it is best to have an expert like Carolina Inspection Associates to inspect the property for harmful conditions.
Why Should You Hire Carolina Inspection Associates In Pickens, SC?
Carolina Inspection Associates will make your indoor environment a lot more habitable. That's because we are passionate about the importance of air quality and knows that mold, mildew, asbestos, lead are just some contaminants we can remove from homes or workplaces to improve their health!
Qualifications
Years of Experience 

Locally Owned & Operated 

Licensed 

Insured