Greer
Greer Radon Testing
Unfortunately, the Upstate of South Carolina has been impacted by higher than normal radon levels in homes. This can be a major detriment to homeowners where the gas is in abundance. Not everyone is familiar with radon, and what it can do to the body. If you are looking to purchase a home in Greer, SC we recommend that you speak to an experienced home inspector in Greer, SC that is knowledgeable in radon testing. We have outlined some information about radon below: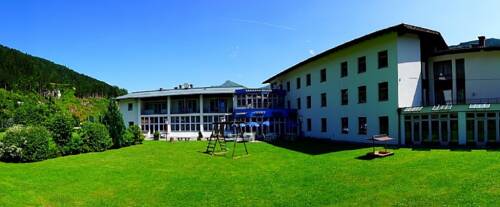 Radon is a gas that occurs naturally outdoors in harmless amounts. It's produced from the breakdown of uranium in soil and rocks. It sometimes gets concentrated in homes built on soil with natural uranium deposits. It can enter buildings through cracks in floors or walls, construction joints, or gaps in foundations around pipes, wires or pumps. Radon levels are usually highest in the basement or crawl space.
How Do You Test For Radon?
Because radon gas can't be seen or smelled, the only way to know whether you're being exposed to it is to test for it. A Citizen's Guide to Radon, produced by the EPA, explains how to test your home for radon easily and inexpensively, and what to do if your levels are too high.
You can hire a professional tester or do it yourself with a kit you buy at a hardware store or online. Follow the instructions for leaving the kit in your house for the required number of days. Then mail it to a lab and wait for the results. If radon levels in your home are high, you can take steps to lower them. The most common method is to have a vent pipe system and fan installed, which pulls radon from beneath the house and vents it to the outside.
It is also possible for radon to enter your home through your water supply, though this poses a much lower risk than when it comes through the soil. If you have a private well, you can have it tested for radon. If the levels are high, you can have the water supply treated so that the radon is removed before it enters your home. If you are concerned about radon and your water comes from a public water supply, you should contact your supplier.
As with most home repairs, the cost of reducing radon in your home can vary widely, depending on how your home is built (whether you have a basement, crawlspace, or neither) and what kind of system you need.
What Do I Do If I Think I Was Exposed To Radon?
There are no widely available medical tests to measure whether you have been exposed to radon. But if you think that you might have been, talk with your doctor about whether you should get regular health checkups and tests to look for possible signs of lung cancer. Possible symptoms include shortness of breath (difficulty breathing), a new or worsening cough, pain or tightness in the chest, hoarseness, or trouble swallowing.
If you smoke and you know you've been exposed to high levels of radon, it's very important to quit smoking. The combination of cigarette smoking and radon exposure raises the risk of lung cancer more than either smoking or radon exposure alone. For some people exposed to radon through their jobs, like uranium miners, millers and transporters, the US government has established the Radiation Exposure Compensation Program. It offers compensation for lung cancer and some other lung diseases to people who qualify.